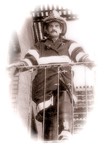 Fire Marshal Ronald Bucca, killed in the September 11, 2001 terrorist attacks while attempting to rescue victims trapped in the World Trade Center. 
"WE SHALL NEVER FORGET 343"
Federal Law HR-218 Hollow Points Now Legal in New Jersey
In the wake of the Texas tragedy and other attacks on Law Enforcement we stand united in the cause of supporting our fellow officers and feel their pain and sorrow in the great loss they suffered. To make a donation click here!
Our condolences to the family of Retired CFM John Stickevers     May he and all our past brothers rest in peace!
OUR CALENDAR FOR UPCOMING NYS FOP 2017 EVENTS!  
CLICK HERE FOR 2017 DUES & LODGE MEMBERSHIP APPLICATION
Brother Frank Zambrano has graciously taken on the task of making up Lodge "T" shirts which are now available for sale to our members. Those members interested in purchasing can email fzambrano@fdnyfop20.com or call 845-623-2598 for more info. Large & XL are $10each, XXL-$12.
Body Scans Offered For Retired Law Enforcement Officers - Click Here for Info!

FM MARTIN McHALE CHILDREN'S EDUCATION FUND 
Donations can be made to:  c/o  The FDNY Foundation, 9 MetroTech Center, Brooklyn, NY 11201 U.S.A.
                                                          **************************
Looking to purchase a New Toyota or Scion? Get the best No Hassle deal by Clicking HERE!
LAST UPDATED: